Clients can rely on DWS to provide one or multiple Project Staffing options allowing clients to choose the right solution for their hiring needs including SOW and Contract Recruiting. SOW includes a fixed price model for a specified timeframe ensuring on-time results and static pricing. At times, our clients require additional internal resources to assist with hiring for project-based initiatives. DWS can provide contract recruiters to help push our clients over the finish-line limiting their cost and their need to hire permanent employees.
---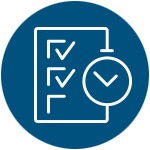 Benefit #1
In Partnership with our clients we will develop specific timelines for the work needed including milestones and goals throughout the project, ensuring on-time results.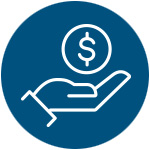 Benefit #2
Project Staffing solutions include agreed upon fixed pricing, allowing clients to the ability to stay on-budget and reduces overall staffing costs.
Benefit #3
Positioning your business needs we will use our expertise to hire talent, providing clients the top talent needed for their projects.